Fiberglass Swimming Pool Installation
Fiberglass pools come pre-fabricated in different shapes and sizes, ready to be installed in your yard. Fiberglass is an incredibly sturdy material which is created from millions of interwoven glass threads covered with a polyester resin. Here is our process for installing your pool.
Swimming Pool Layout
The first step in fiberglass pool installation is laying out the pool, and marking where to dig. Every fiberglass pool comes with what's known as a dig sheet, or dig plan. It includes measurements of how deep to dig, as well as the length and width of the pool.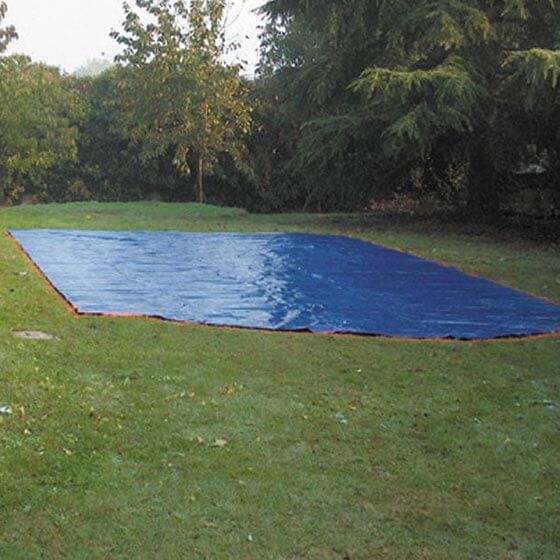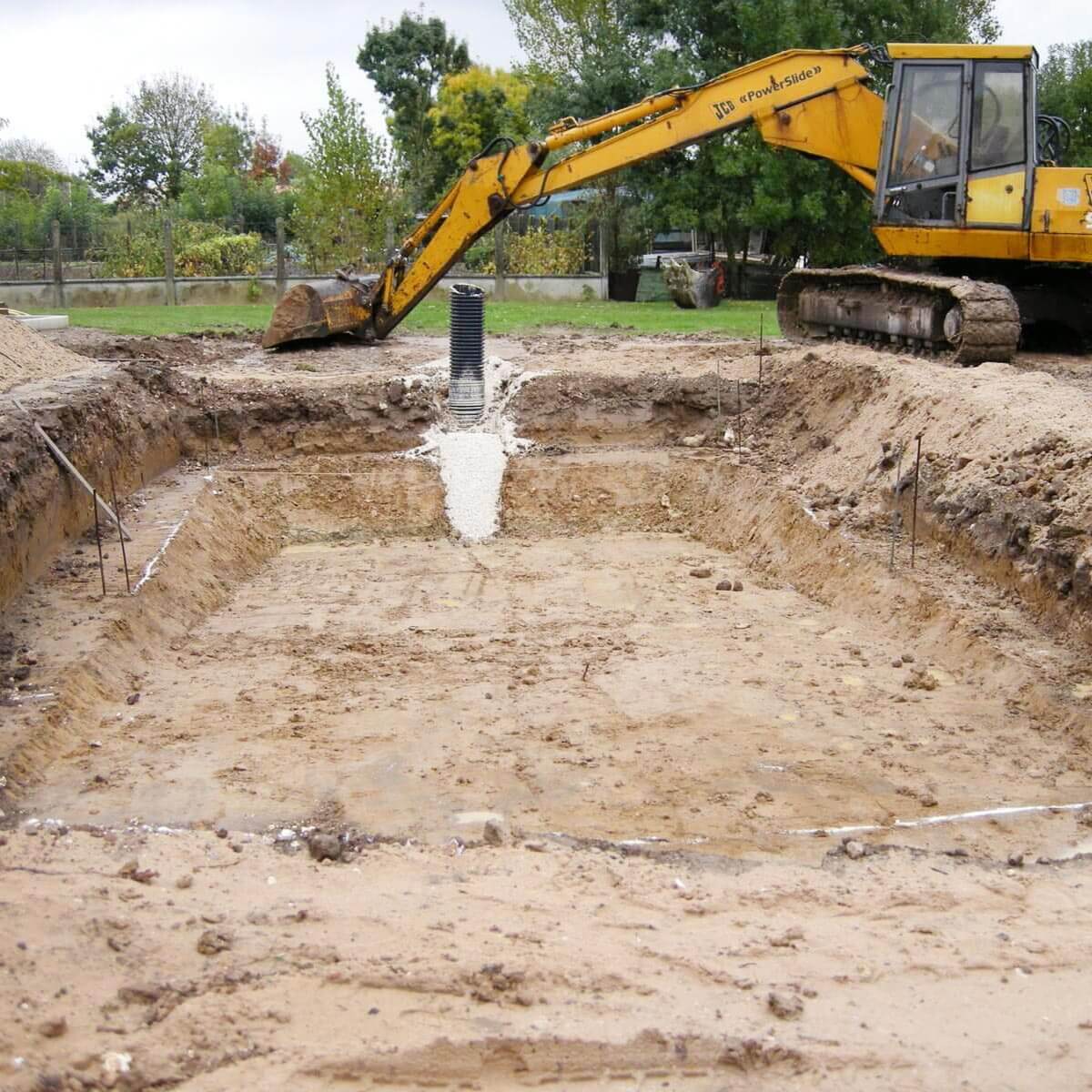 Excavation
The next step in fiberglass pool installation is the excavation. Using the dig sheet, we will begin careful excavation. We will dig progressively deeper and wider, to make room for the pool to be inserted. There will be a slight overdig all the way around the pool.
Setting the Floor
After excavation is completed, a bed of rocksand is laid on the floor to give a base for the pool. We will compact this base before pool placement.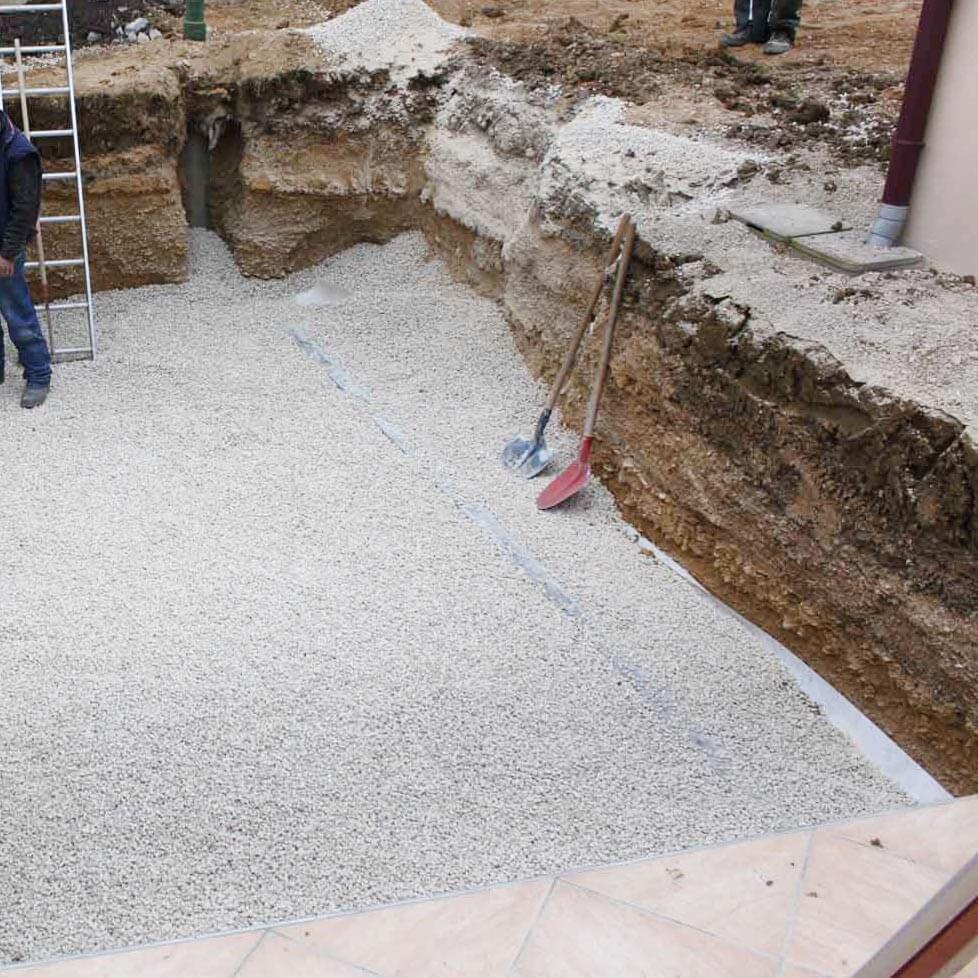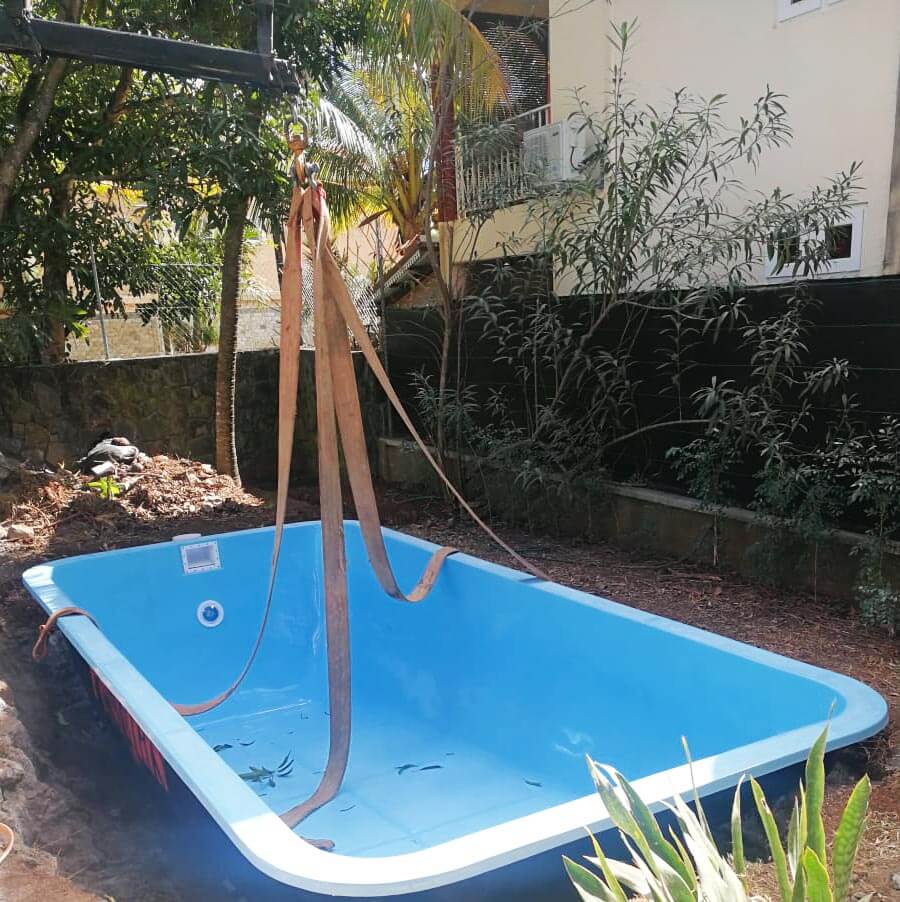 Pool Placement
The pool is lifted in to place by a crane. To ensure that access is feasible, your installer will typically visit the site before installation to evaluate an access plan or path. Once the pool has been lowered into the hole, all of the levels are checked to make sure the pool is perfectly level and ready to be backfilled.
Plumbing and Electrical Installation
We install the pool plumbing and run the electrical wires. That includes running PVC pipe to the filtration system, fitting the skimmer, installing the pool pump, as well as return piping and return jets. Once all of the plumbing and wiring is in place, we will begin careful backfilling.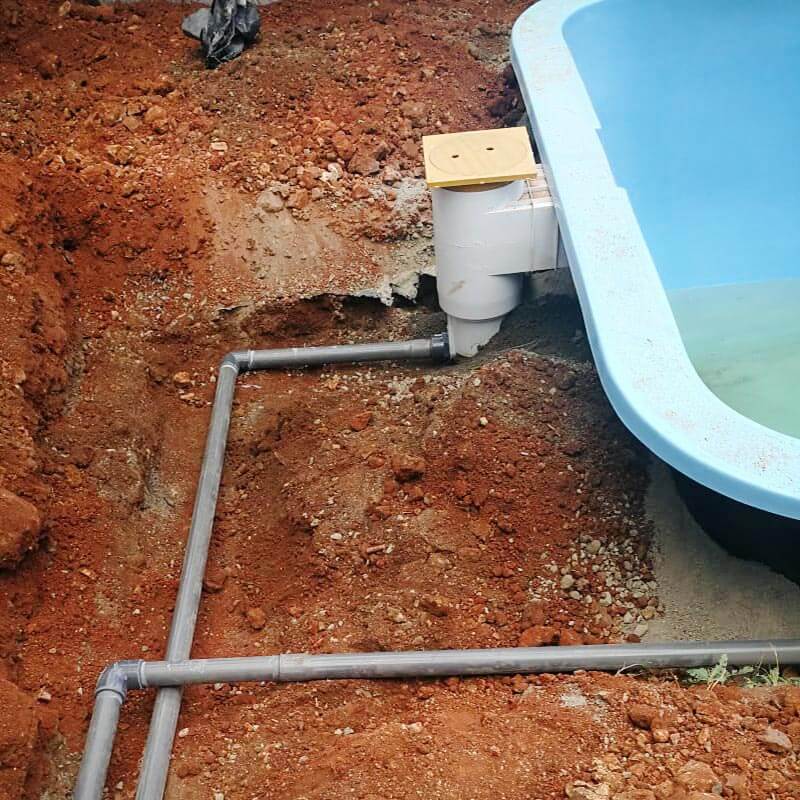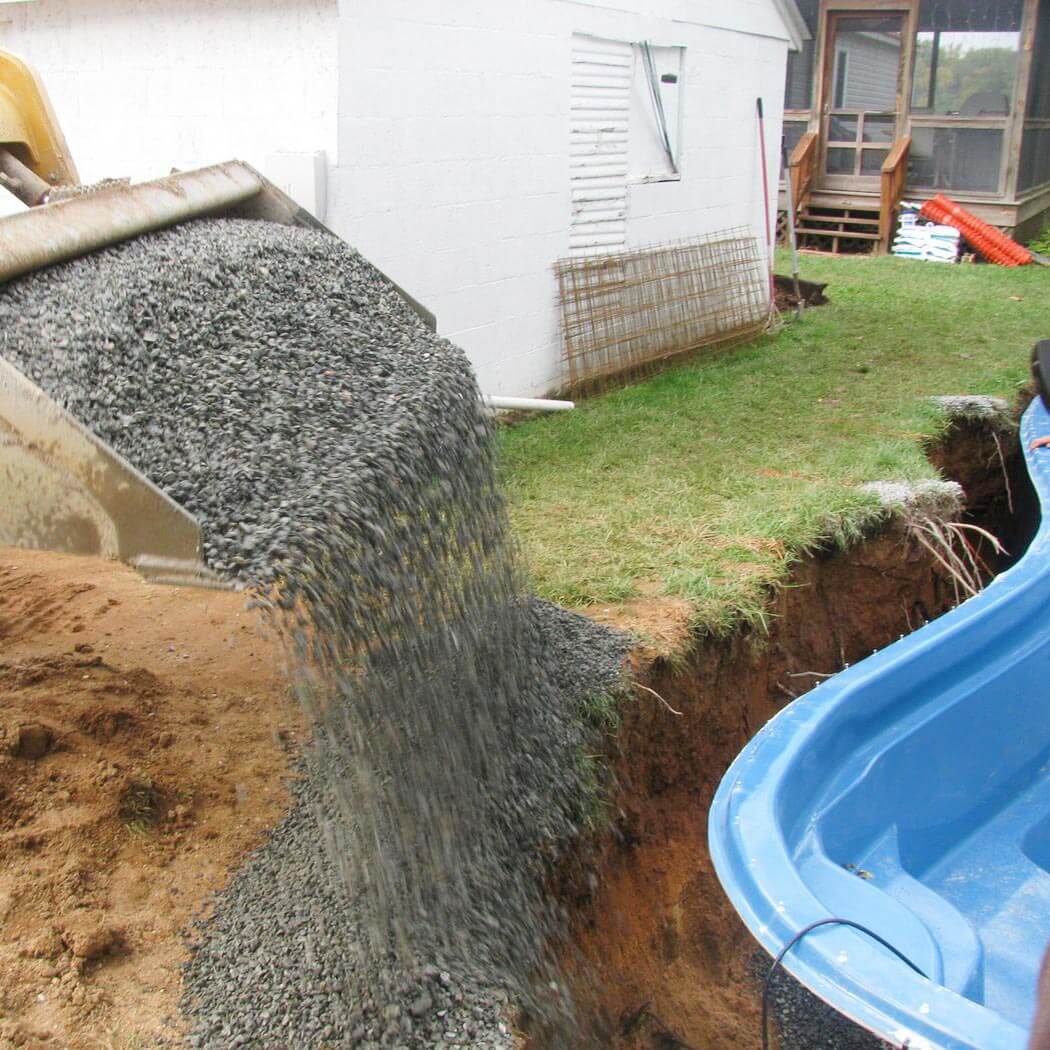 Back Filling
Once we've installed the plumbing, we will begin carefully backfilling. Backfill usually consists of small gravel, crusher dust, or sand mixed with about 10% cement for added stability. We will simultaneously be filling your fiberglass pool with water to provide equal pressure both inside and outside the pool walls.
Concrete belt around the pool
A beam of concrete is poured around the pool to act as a mechanical lock.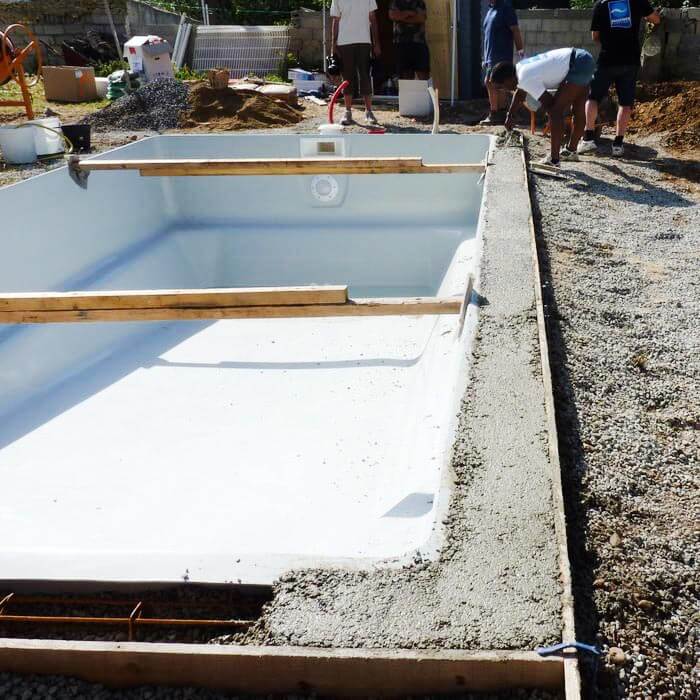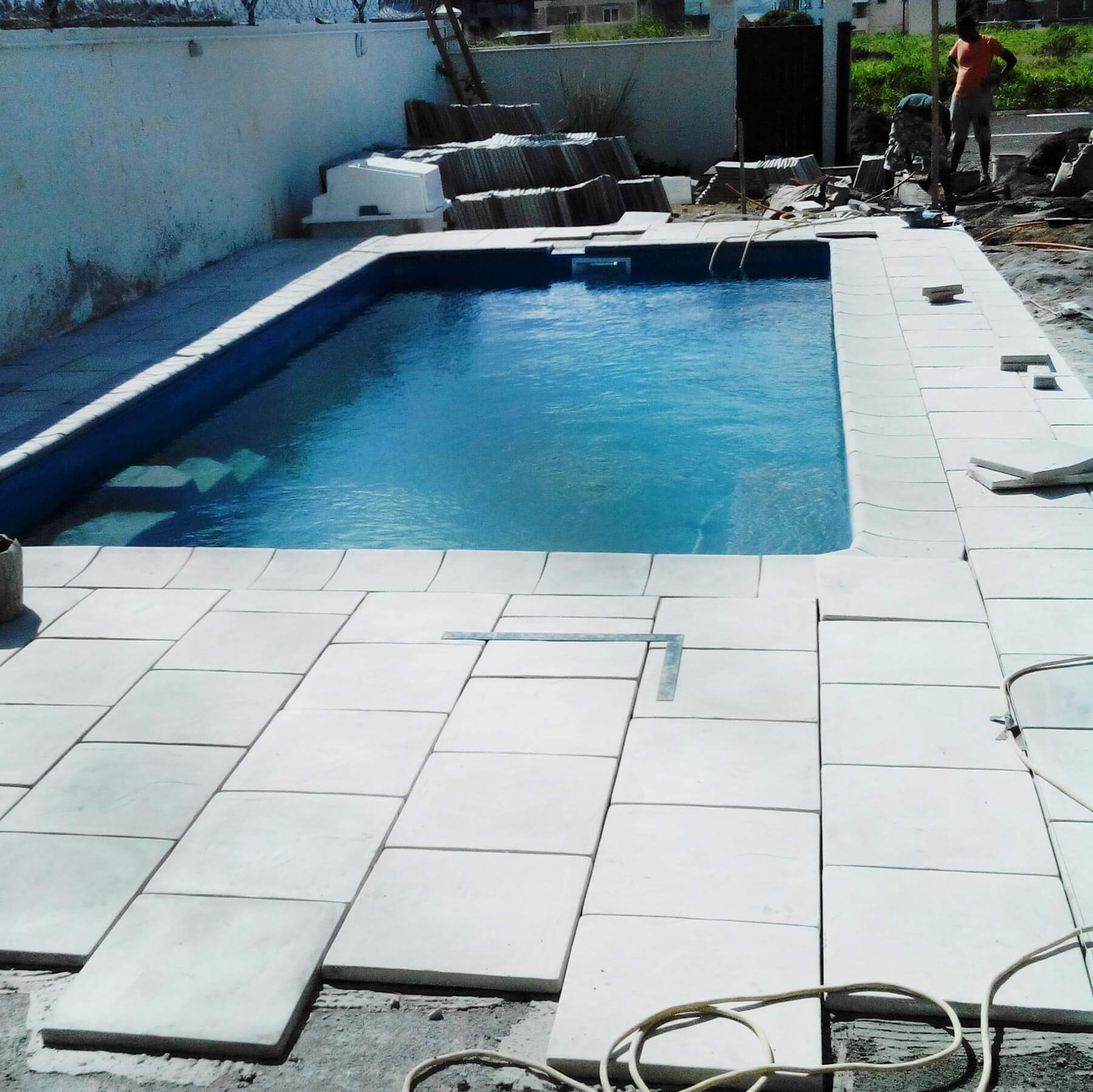 Coping and Pool Deck
To begin making the pool look complete, pavers are glued to the top of the bong beam. They add to the appearance of the pool by covering the fiberglass pool coping. From here, the decking is finished, along with any landscaping. We also integrate accessories and features such as handrails, ladders, water sheers and deck jets.
Cleaning and filling the pool
Your Pool is now completely installed! We will ensure that the site is clean and will hand it over to you.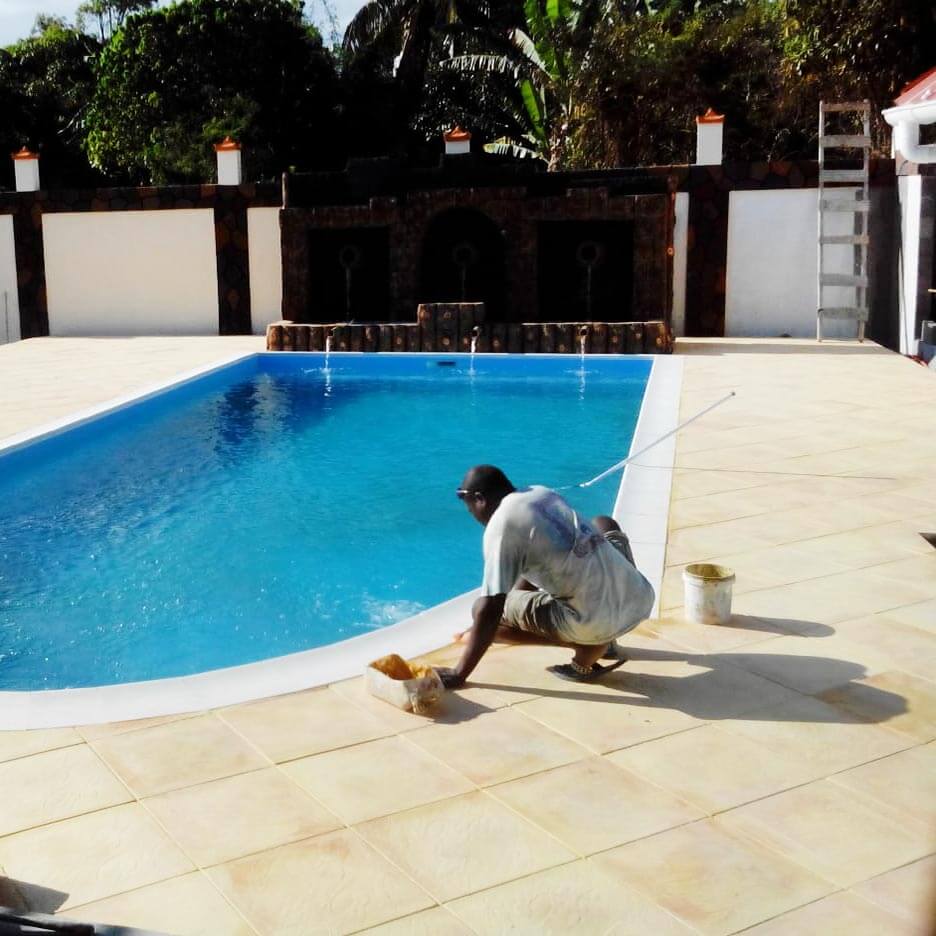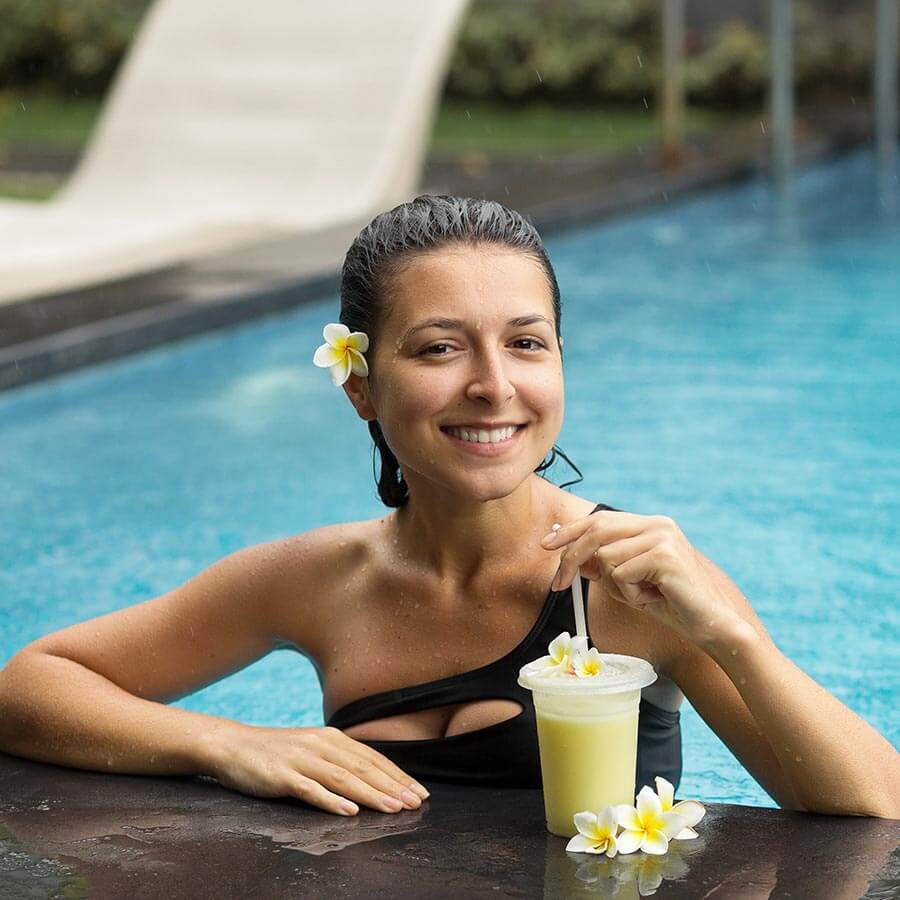 Start up the swimming pool
You can now enjoy your new fibreglass swimming pool!