Concrete Swimming Pool Construction
The timeless appeal of this pool type can be attributed to concrete's versatility, exceptional strength and the sheer durability of its structure. Unlike fiberglass pools which come pre-fabricated direct from the factory in specific moulds, concrete pools have the advantage of being custom built to almost any size, shape, depth and design. This flexibility allows you to design a pool that matches the decor of your home, it's landscape and perfectly fits within your available space. Margelles Decors will work alongside you to create your dream Concrete pool. We follow a well-organized approach to construct and install a concrete swimming pool, consisting of the following.
Pool Excavation
We will determine the depth, size, and shape of the pool and dig a hole at least three feet larger than its perimeter.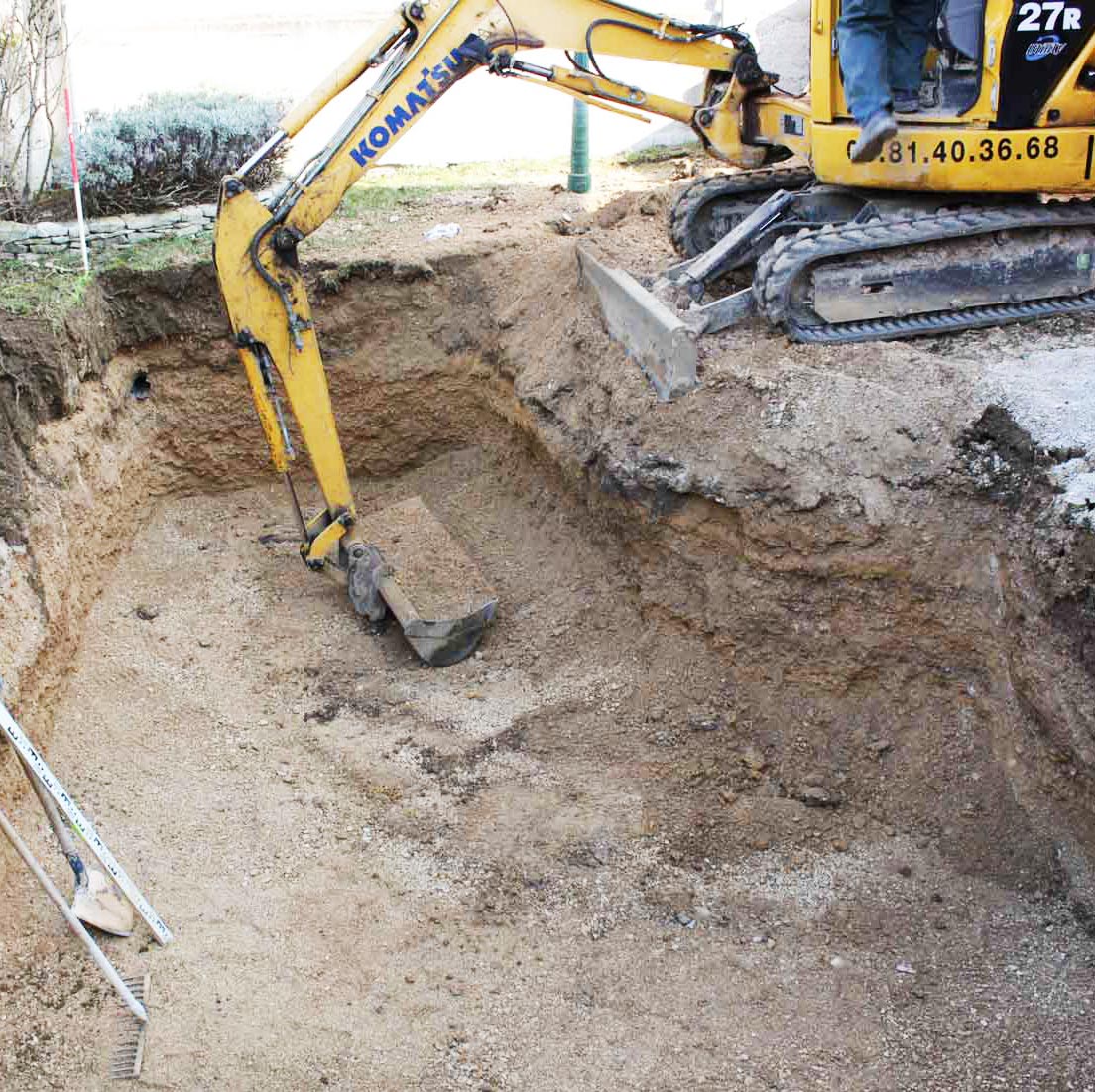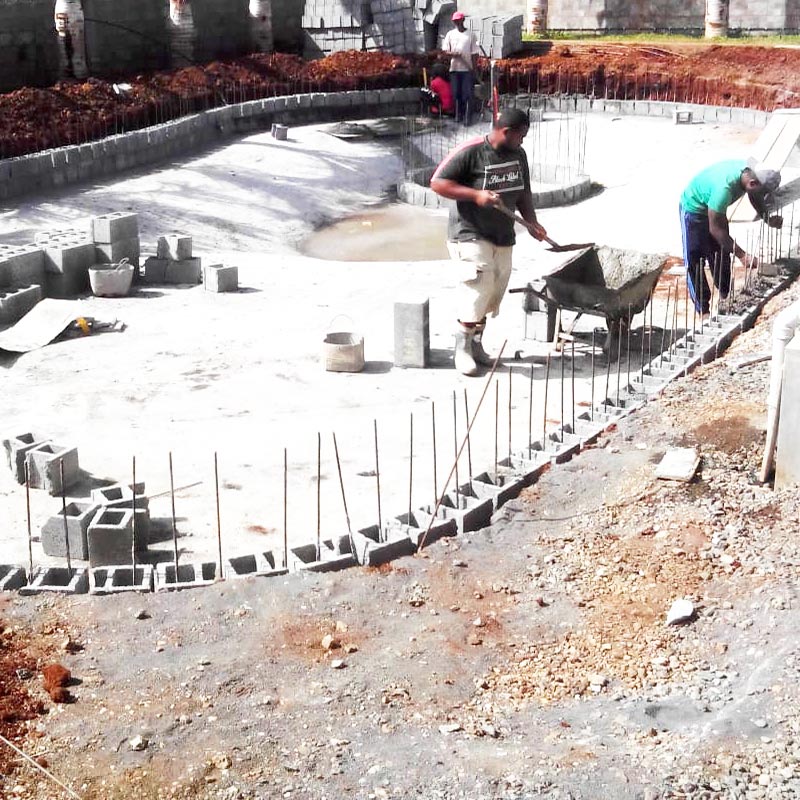 Placing Steel Bars
We will add steel bars, commonly known as rebars, to strengthen the pool, increase its stability and the ability to flex, and prevent structural failure in the future.
Plumbing Work
Before placing the concrete shell, we will install a network of pipes required to circulate the pool water.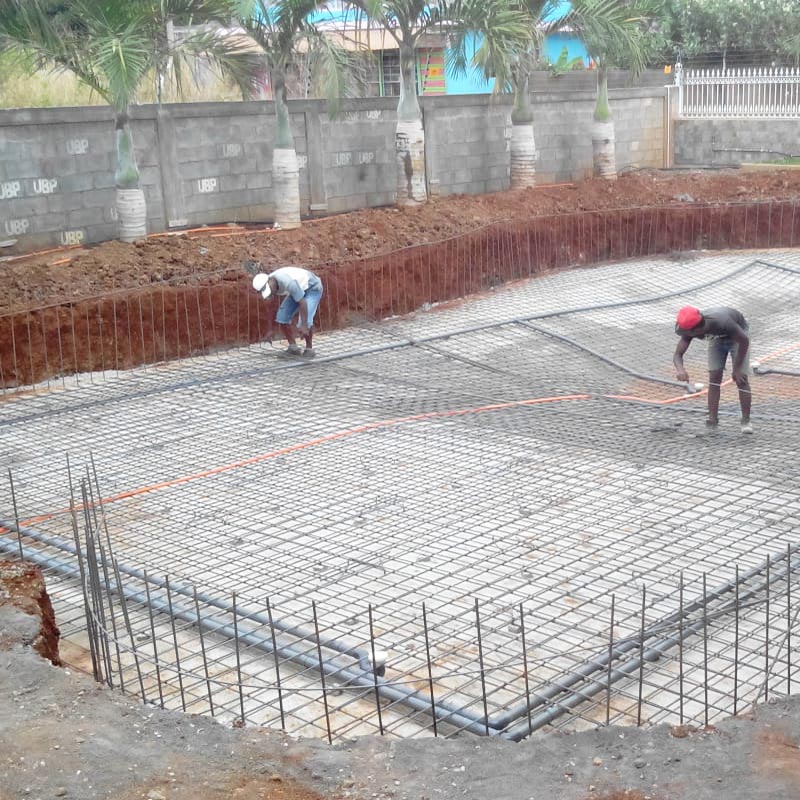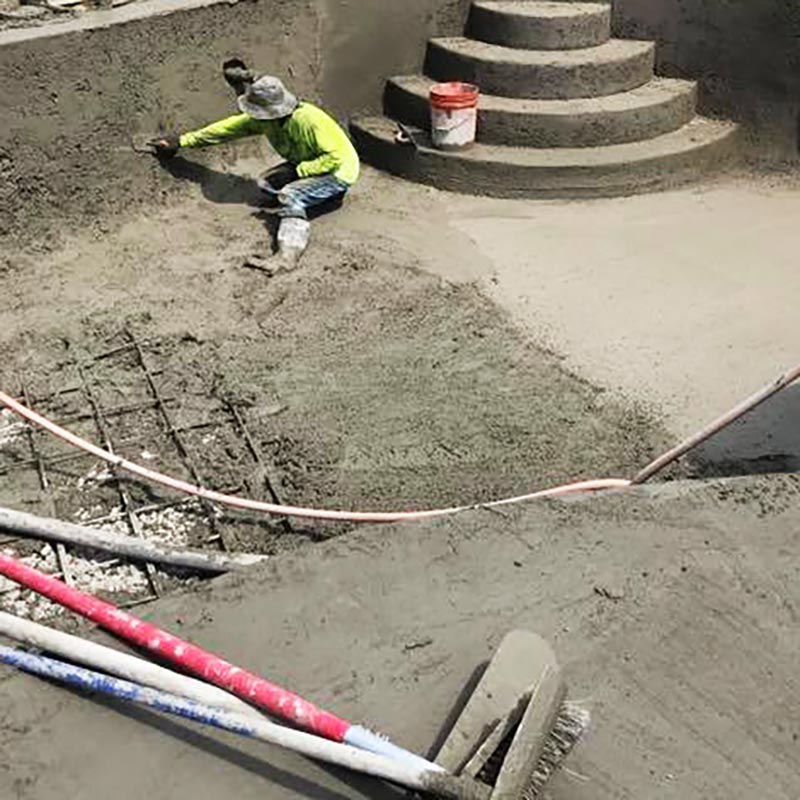 Placing the Concrete Shell
After installing the plumbing, our experts will spray concrete using a nozzle, then shape it using trowels and straight edges. We will use plastic screens to avoid overspray and ensure that the surrounding areas remain clean.
Coping and Patio
The coping is the material just around the edge of the pool that integrates it into the rest of the deck or patio. It's often made using concrete, but it can be formed using brick, pavers, stone, and other options.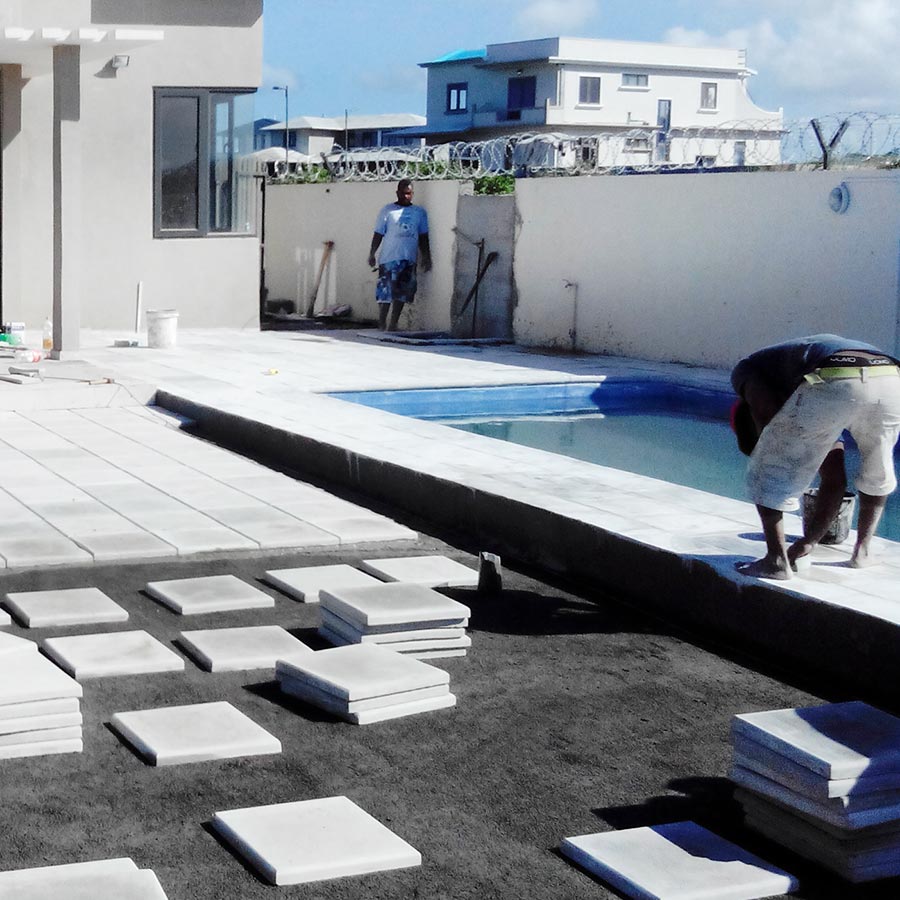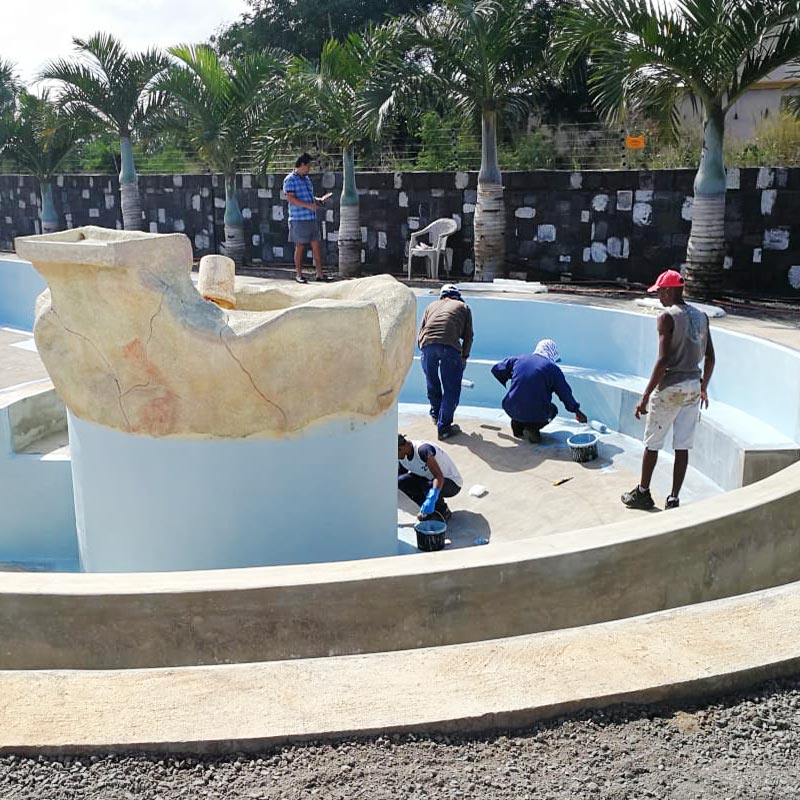 Surfacing Your Concrete Pool
As a part of the final concrete pool construction phase, we will use plaster or tiles to prepare the interior surface of the pool to provide a neat and smooth finishing.
Starting Up the Concrete Pool
Time to fill with water and jump in!